Meghan Markle Shows Off Growing Baby Bump In Affordable H&M Dress
It's been a busy week for Meghan Markle! Just two days after visiting Birkenhead with her husband, Prince Harry, the Duchess of Sussex made an appearance at The Mayhew on Wednesday (Jan. 16). The Mayhew, a charity that aims to promote animal welfare, will be one of Meghan's royal patronages. As a lifelong animal lover and advocate, this charity seems like a perfect fit for the freshman royal.
Meghan looked as glamorous as ever in an all beige look. For fans of Meghan's regal style, her turtleneck dress is actually super affordable. The knitted dress is from H&M's maternity section and retails at just $34.99, so, you can totally add it to your own wardrobe without breaking the bank. Her coat, however, is by Armani, so, it's a little less affordable.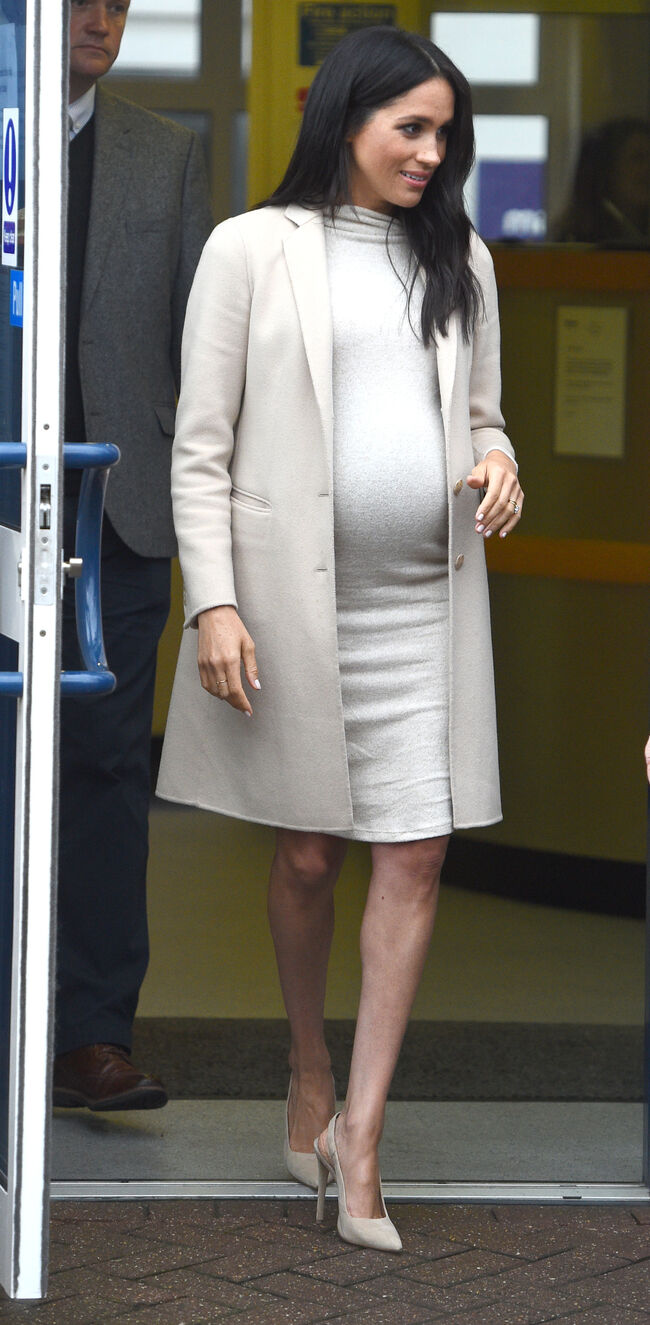 The form-fitting outfit put Meghan's growing baby bump on display, as well. During her visit to Birkenhead with her hubby, Meghan revealed her due date is around late April/early May. It won't be long now until Baby Sussex makes his/her debut.
With the news that Meghan and Harry's baby will be born in just a few months, royal wellwishers are wondering about the possibilities that Baby Sussex may arrive on Price Louis' or Princess Charlotte's birthday. Prince William and Kate Middleton welcome Louis on April 23, 2018, while Charlotte will celebrate her fourth birthday on May 2. Of course, it's unlikely, but the idea of a joint royal birthday is fun to think about!
Photo: Getty