The Bachelor's Colton Underwood Did Not Tell Producers He Was A Virgin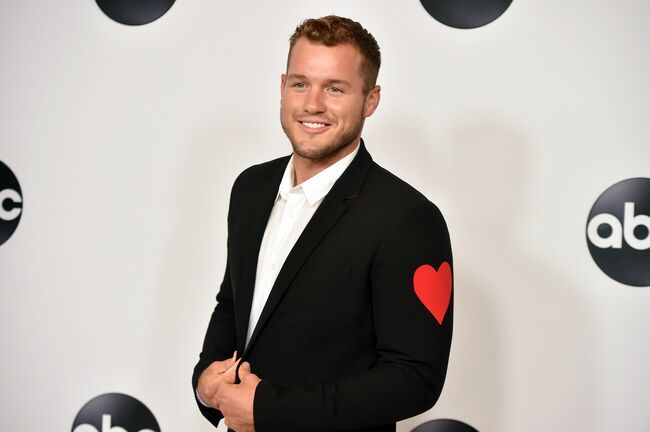 Another Monday night down and Colton Underwood is continuing his role as the "virgin" bachelor… a label that has continued throughout his time on the series. Well after another episode of discussing it, Colton sat down in an exclusive interview with former bachelor Ben Higgins and Ashley I to discuss the title he has been given.
But before we give you all that, let's break down the episode.... Hannah G. the end!
Kidding, however not really because once again in this episode we are looking at a clear connection between Colton and content creator (aka Instagram influencer and model) Hannah G. The girl's Instagram following has even doubled since the first episode of the series aired January 7th. Sure Colton's making connections with other girls like Elyse (who got the first group date rose), Nicole and even got a little massage from Demi…. But nothing tops to him comparing Hannah G to home. AWWWWWW Oh also, Tracy and Demi are fighting because Tracy think Demi is too immature for Colton but I weirdly like Demi still. She may be young and a little crazy but she's giving us Corinne vibes and I can live with that. Also Tracy is kind of being annoying about all of it.
Ok now let's get back to the Almost Famous podcast because they had Colton on this week and we BROKE that third wall and went into details of their casting interviews for the show and scenes this season that were actually filmed more than once! As everyone in bachelor nation knows, Ashley I was a virgin also when coming into The Bachelor franchise. However, this was something Ashley disclosed in casting before the show even starting. She knew because of this, her virginity was going to be a story line in the show somehow. However with Colton there's another story. He didn't tell anyone in casting he was a virgin before going on Becca's season of The Bachelorette. "No, no they didn't know," says Colton about the producers finding out he was a virgin, "and I can for sure say that there is no way they knew."
Colton continues saying, "I hadn't really told that many people. And the people I did were like tight-lipped about it." Ben chimes into the conversation saying the producers hit the jackpot without even realizing it. Ashley I was shocked the producers didn't know, considering that Colton revealing that news to Becca Kufrin was a big part of the promotion for the season. However this isn't the first time producers didn't know they had a virgin in the cast before filming. "Becca Tilley also didn't talk about it in casting, says Ashley." Becca was another contestant on the season Ashley competed on that had to tell her bachelor she was a virgin. Becca ended up being the runner-up and then went on Ben's season of The Bachelor the next season.
When discussing how much of his virginity is being discussed on the show Colton responded saying, "I don't decide what sound bytes get used." Of course we know it isn't actually all he's talking about while filming, but unfortunately that is what is being produced into the show.
Colton even discloses to Ben and Ashley that they had entire day devoted to filming shower scenes of him. "We had a shower b-roll day," says Colton, "It was awesome." "That's a lot," replies Ben.
Well next week looks even crazier with what looks like a one-on-one with Elyse, last night's group rose recipient. But before then, be sure to listen to Ben and Ashley I's full recap of last night's episode below! They even were able to get an interview from The Sloth aka Alex D. who was sent home after the first night. Will she be slothing around Paradise this summer? Find out below!