Krist Novoselic Worried About "Circus" of Future Nirvana Reunions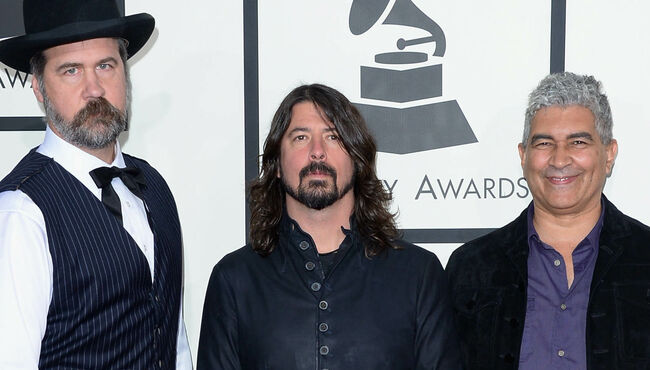 Krist Novoselic reveled in the nostalgia of the "Nirvana reunion" earlier this month at Cal Jam 18, but he doesn't envision himself touring with the collective anytime soon.
"Personally, it was great to play with those guys again, and to play those songs," Novoselic told NME in an interview surrounding the reunion.
But the bassist added that he's wary of riding the Nirvana wave too much. He says if and when he performs Nirvana music with Dave Grohl, Pat Smear and whatever special guests the three enlist, he wants to ensure "it won't become a whole circus."
For the "reunion" set, Grohl, Novoselic and Smear were accompanied on vocals by Deer Tick front man John McCauley and punk legend Joan Jett for three songs a piece.
Grohl himself described performing "Smells Like Teen Spirit" again as pure, unbridled euphoria.
"When Pat, Krist and I sat down to go through those songs in a small rehearsal room with concrete walls, it f***in' sounded like Nirvana," Grohl said. "It was like being shot into outer space. Being able to play that drum fill and break into the chorus ... it's spiritual, physical, emotional."
While Nirvana may have to carefully select the circumstances in which it next returns, Novoselic says it's okay with him if they get back in the studio to see what happens.
"I don't see why not," he added. "Maybe if the right circumstances present themselves we'd do it, because we've done it before with Pat and with Paul McCartney on 'Cut Me Some Slack.' So why not?"
Grohl, Novoselic and Smear recorded a song with McCartney in 2013 for the soundtrack for the Sound City documentary.
Photo: Getty Images