Iconic Battersea Power Station - Slated For Demolition!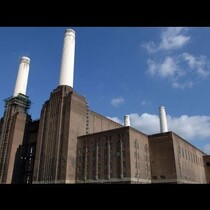 Posted September 2nd, 2014 @ 12:29pm
The building, probably most known for it's place on the cover of Pink Floyd's "Animals" album, is destined to become shops, offices and luxury villas, under a Malaysian developer. The towers, the most iconic of the building's features are what's going to be torn down, but, rebuilt again, just as before, including paint from the same source as the original. They need to be demolished because of decay from the coal fumes that ran thru them for decades..