March 6th - Can You Help Brighton?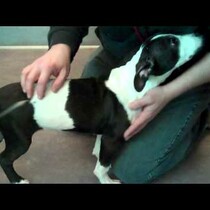 Posted March 6th, 2013 @ 10:45am
Brighton is a sweetie.. she's about 3 months old, and under normal circumstances she probably would've been scooped up for adoption right away - that's not what we're looking to do this week. Brighton was picked up with a broken leg - a leg that needs surgery to repair. The Adoption Angel Fund helps to take care of such critters thru donations.. and that's what we're asking for today - your contribution to the Angel Fund so that Brighton can get the care she needs!