They're Coming! BILLIONS Of Buzzzzzzzing CICADAS!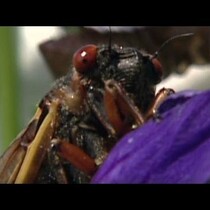 Posted May 7th, 2013 @ 7:45pm
It's Been 17 Years...HERE THEY COME!



Now the "good news" is that they only "stick around" for four to six weeks...
But get ready for the air to be filled with billions of large, buzzing Cicadas! They've been feeding on roots underground for the past 17 years, preparing
for THIS "moment! CLICK HERE FOR MORE!