OH MY! "To Be Takei" George Takei's Life Story IS COMING TO PITTSBUGH!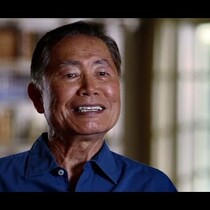 Posted August 28th, 2014 @ 2:43pm
It Looks To Be...Uh..."Fascinating"! MORE!

His website says it will be showing in the Pittsburgh area at The Hollywood
Theatre in Dormont on Saturday, September 20th! HERE'S MORE!

Here's The Trailer For The Movie!